The Milk
We mentioned that massively moreish milk. Well, it's from cows whose big talent is to produce the creamiest white stuff and lots of it. They are pedigree Friesian Holsteins and they are also no strangers to awards. That means their milk is Taylor-made (Sorry, couldn't resist!) for top notch ice-cream. They are taken care of by Will's son Gareth who milks them three times a day, only metres from where the ice-cream is made. Did you know that every scoop of Glastry Farm ice cream contains more than 70% pure dairy milk straight from the farm! That's why our ice cream is so creamy.. our (not so secret) ingredients!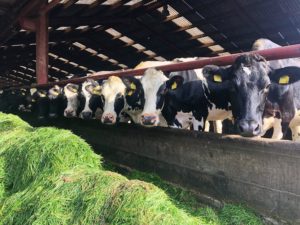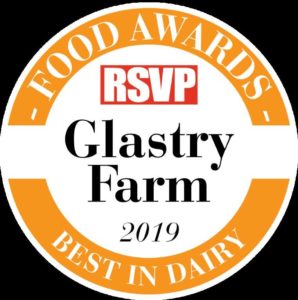 The Flavours
We look to the local landscape for flavour inspiration. That means fruit, herbs and honey but also local ingredients such as Yellowman Honeycomb, Sea-Salted Caramel and St Brendan's Irish Cream Liqueur.
Our fruits are all high-quality fruit puree because this gives the best result.
There is nothing artificial in any of our products. Our aim is to have the cleanest labels possible and still deliver on taste.
Allergens
For full list of allergens in each flavour, see below.
Dietary specific foods are very important these days. So many people are allergic to or intolerant of wheat. The vast majority of our range is naturally gluten-free. That means both the ice-creams and the sorbets. The only ones we can't guarantee to be gluten-free are those where we use ingredients made elsewhere. Those flavours include Irish Stout, Christmas Pudding, Teeling Whiskey, Lemon Meringue and St Brendan's Irish Cream.
Glastry Farm is a member of Gluten-Free Ireland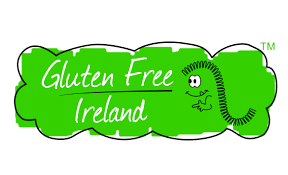 Our factory operates a nut free policy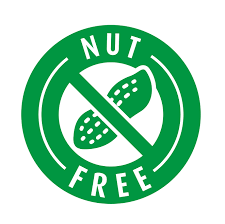 The only product that contains egg within it is Lemon Meringue.
The sorbets are all suitable for vegan diets, being dairy and egg-free. They are also low-fat.
| | |
| --- | --- |
| Flavour | Allergy |
| Ice Cream's |   |
| Vanilla Bean | Milk |
| Yellowman Honeycomb | Milk |
| Chocolate Heaven | Milk, Soya |
| Strawberry Blonde | Milk |
| Strawberry Straccitella | Milk, Soya |
| Chocolate & Salted Caramel | Milk, Soya |
| Hint of Mint | Milk, Soya |
| Chocolate Mallow | Milk, Soya |
| White Chocolate & Berry | Milk, Soya |
| Teeling Whiskey | Milk, Alcohol, Gluten |
| Lemon Meringue | Milk, Egg, Gluten |
| Coconut | Milk |
| Berry Berry Blueberry | Milk |
| Rhubarb & Custard | Milk |
| Irish Stout | Milk, Alcohol, Gluten |
| Raspberry & Lavender | Milk |
| Ling Heather Honey | Milk |
| Irish Cream | Milk, Alcohol, Gluten |
| | |
| --- | --- |
| Sorbet's |   |
| Raspberry Ruffle |   |
| Blackcurrant |   |
| Apple Schnapps | Alcohol |
| Zesty Lemon |   |
| Pear Pear |   |
| Prosecco & Raspberry | Alcohol |
| Rhubarb |   |
** Sorbet = VEGAN  ( No dairy ingredients – made in a factory that processes cow's milk )