Here at Glastry Farm we are rolling in the new year with a positive "can do" attitude and that's why we are able to continue to offer our award-winning bespoke creations off ice cream & vegan sorbet to businesses across the entire island of Ireland directly from our little farm right in the centre of the beautiful Ards Peninsula, along with home delivery's to people in our surrounding areas for the foreseeable.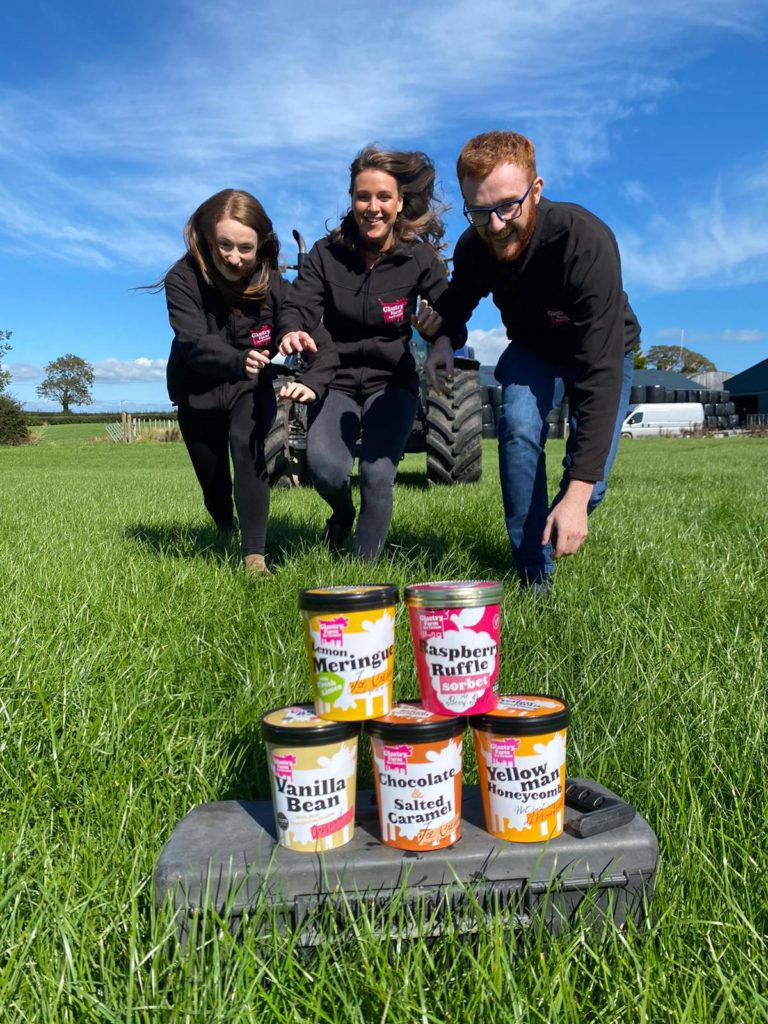 The year off 2020 was an eye opener and we are just so very thankful for the many blessings we have in the current circumstances. With a positive outlook on 2021 even with some obvious challenges that will likely affect all businesses across the island of Ireland with "COVID 19" and inevitable changes in business activity that "BREXIT" may force with it, we remain resolute that 2021 will be an exciting year for our team. Twelve years ago when this business diversification concept was created no one could have imagined the very strange circumstances all small to medium sized enterprises across the island of Ireland now see themselves within, thankfully we at Glastry Farm Ice Cream have taken these circumstances and tried to use each day to our advantage. The active changes we have made have resulted in a number off new customers across Ireland now stocking our product variations along with a few new product variants that are like nothing you've ever tried before, and we can't wait for you to try them.
It is our most sincere hope that in the coming months some level off normality will return and that people will not have to face as many hardship's as they have been forced too currently. We would like to take this opportunity to Thank key workers from across the country who have continued to complete their vital role in an increasingly difficult situation to keep us all safe.
Thankyou very much and wishing you all a very happy safe New Year from all of us at Glastry Farm.