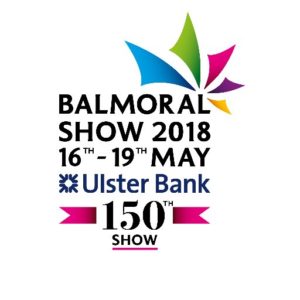 Glastry Farm Ice Cream will be exhibiting at Balmoral Show 2018!
Its almost that time of year again.. From Wednesday 16th to Saturday 19th May, Glastry Farm will be setting up camp in the NI Food Pavilion at Balmoral Show. This will be the tenth year we have taken part at the biggest rural show in Northern Ireland. Be sure to call over and say hello to Will, Chloe and all the team.
For the first time ever Glastry Farm will also be taking on the outdoor decking area of the NI Food Pavilion as a branded seating area to enjoy our super duper ice cream and sorbets. Not only will we be serving up tubs and cones, but for the first time ever we will have milkshakes and sundaes on offer!
Our famous pink Glastry Cow will also be in attendance, and we are currently running a competition to give her a name with the chance of winning 5 FREE TICKETS into the show on a day of your choice, plus 5 FREE ICE CREAMS! For more information click onto the home page of our website.
Have a great time at the Show and we look forward to seeing you all there!