We at Glastry Farm Ice cream have continued to provide for those within the local area through the now very successful Home Delivery service.
Although these are very strange and different times due to the coronavirus (Covid 19) we at Glastry Farm have amended our ordering, processing and delivery procedure so that our loyal customer base can continue to be offered a full range off artisan locally produced ice cream products that we now they enjoy. This idea incorporates our newest Covid 19 policy and our long standing passion for high quality farm fresh Ice cream and Sorbet offerings. Now fully available to people within the safety off there own homes in postcode areas BT19, BT20, BT21, BT22 & BT23.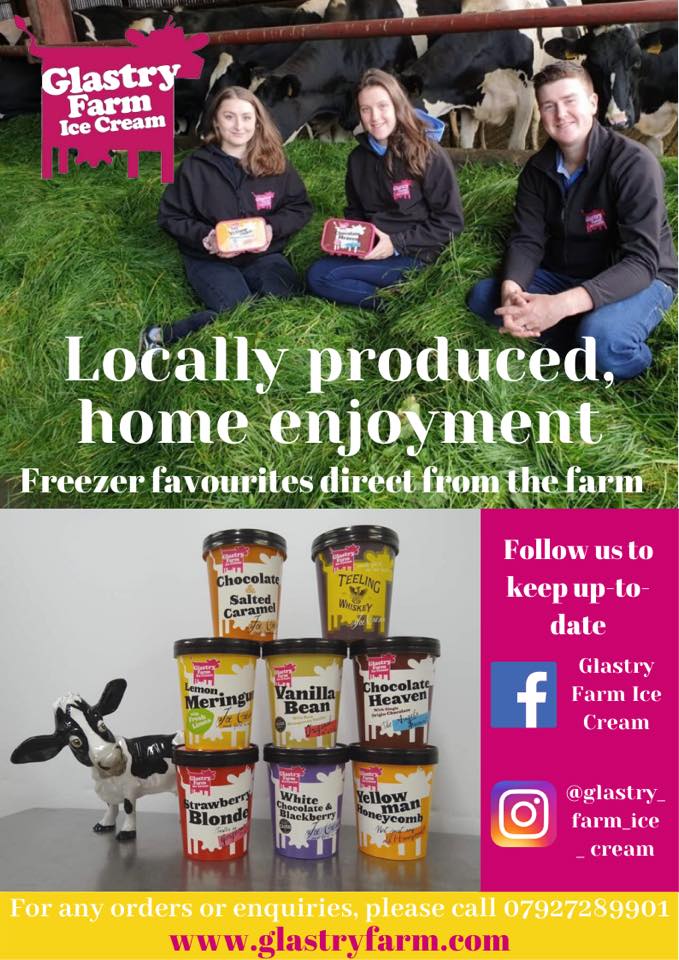 Glastry Farm have now order capability's through our very popular Facebook page too supply as many people within there area as possible. We also have a contactless mobile payment system in place as part off our social distancing policy for all our customers. Glastry Farm would like too Thank the community for supporting us especially those within the Ard's & North Down Borough council area for availing off our services and for supporting us during such difficult times.